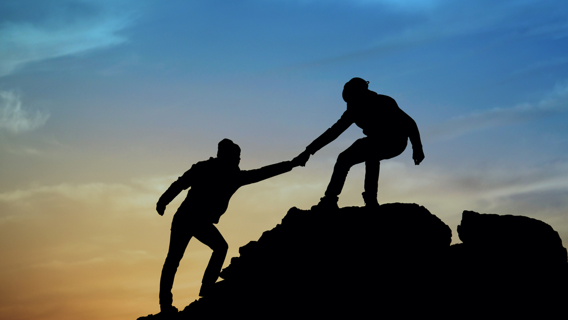 News & Insights
A message from Praemium's CEO
To our valued clients, partners and the investment community
We want to assure you that our business continues to operate normally during this time, and we are committed to maintaining the same high levels of service you have come to expect from us.
We care about the safety of our clients, employees, and members of the public above everything else. With the presence of COVID-19 worldwide, Praemium has implemented our Groupwide Response Plan that includes stringent safety measures to limit the spread of the virus. We have carried out successful BCP (business continuity plan) tests across our global network and we are well placed to continue to operate effectively in the event all of our staff are required to work from home. Our offices in Australia, China, Hong Kong, Dubai, Yerevan, London, Jersey and Coventry all follow the relevant advice and guidance issued by governmental health authorities.
We are also harnessing the power of our global IT and infrastructure teams, who are working around the clock to maintain our daily protocols and high standards of service wherever our clients are. Praemium systems provide follow-the-sun, 24x7 support, and our operations are underpinned by top-tier global infrastructure providers Microsoft and Equinix, both which have enacted their BCPs successfully.
You can view our live systems and support information at http://status.praemium.com/ at any time.
How we are supporting you
Digital capabilities
Praemium's technology enables you to interact with clients completely remotely, protecting both you and them. You are able to:
»  Create applications online via your Adviser Portal
»  Provide digital acceptance for your clients, eliminating the need for wet signatures and hard copies
»  Send payments electronically
»  Execute top-ups and payments online
»  Provide client reporting and important documentation via the Investor Portal.
Using the above facilities also helps ensure that there are no delays in processing business and helps us to continue to serve you well. You are also able to contact Praemium for support at any time through your Adviser Portal.
It's also a great time to get comfortable with communications services such as Skype and Zoom for remote client meetings. Let us know if we can help you get set up and familiar with these platforms.
Empowering investment managers to help investors
With such high market volatility, it is now more important than ever that our model managers on the ground are fully empowered. Praemium's real-time dynamic rebalancer enables investment managers to make changes quickly to their SMA models in response to new information. Changes to model portfolios will be implemented immediately and traded at the next trading point, ensuring that portfolios are in line with each other and with the manager's latest thinking.
Monitoring investor sentiment via Insights
In the current climate, information is key. We strongly recommend that advisers log into Adviser Portal and check their Insights daily to learn of clients that are potentially at risk or in need of greater support during this time. Alternatively, you can set up your Portal to notify you by email of any unusual client activity. This will help you focus your support to where it is needed most
Cash rate (Australia)
Obviously with markets in turmoil, monetary policy is driving interest rates down and impacting the returns that investors earn on cash. Praemium's policy on cash margins has always been predicated on the notion that clients are treated fairly. We are pleased to say that following the recent drop in rates by the RBA, we are still able to deliver an interest rate just above RBA on client cash held in Praemium's SMA and IMA. Should rates continue to fall, Praemium, acting on client best interest, will respond appropriately.
10% drop notifications (UK)
Praemium is daily monitoring drops in investor portfolios. We are proactively crafting notifications and delivering to investors, either via the Investor Portal or through the post as requested by the investor. We concurrently notify the adviser, so they are fully informed about the status of their clients' portfolios and can manage the relationship accordingly.
Praemium business resilience
Praemium is a resilient business. Though the market correction has impacted our FUM levels, our revenue is highly diversified, with nearly half coming from non-FUM sources (VMA, VMAAS, WealthCraft and Plum Software). We also have a geographically diverse revenue base with clients in Australia, the UK, Dubai, Singapore, Hong Kong, the Channel Islands and South Africa, and product diversity with our UK and Australia platforms.
We have a strong balance sheet, solid cash flow and no debt, so are well placed to weather whatever volatile times are ahead. While market volatility creates challenges, Praemium's strong cash flows will enable us to continue to operate at the high standards our clients expect.
Our technology infrastructure is a source of great strength, as evidenced by our recent listing in the inaugural S&P/ASX All Technology index (out of the 46 technology companies in the index, we are the only platform to be included). We were also recently recognised for our innovative approach by winning the award for most innovative at the City of London Wealth Management Awards. We have developed and are known for next-gen technological solutions that are ideally suited to help businesses manage difficult times such as this.
We continue to put all of our energies into supporting you and helping you manage your business, and are committed to seeing you safely through to the other side.
We are always on hand for any questions or concerns you may have, please feel free to reach out at any time. Our highest priority is supporting you and your business as we navigate these turbulent waters together.
Yours sincerely,
Michael Ohanessian
Praemium CEO