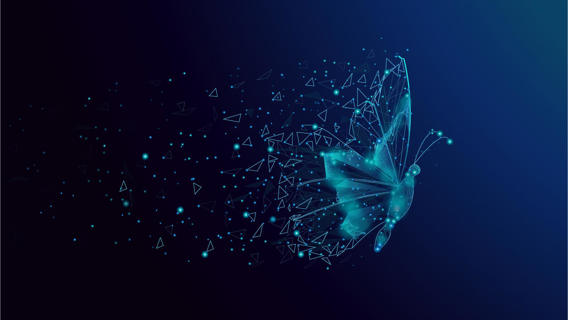 News & Insights
A transformative year and year ahead
Praemium's financial results reflect a year of strong growth including the acquisition of Powerwrap in September 2020. The business managed well through COVID-19 and built excellent momentum leading into FY2022.
Praemium's Australian business segment again delivered an increase in financial performance, with revenue up 37% over FY2020 to $53.1 million. Platform revenue increased 73% to $36.5 million, with Powerwrap revenue of $16.3milion and strong underlying growth from record platform inflows. Portfolio services revenue increased 6% to $16.1 million, with VMAAS revenue up 40% from continued portfolio on-boarding.
Australia EBITDA declined by 2% to $19.0 million, compared to $19.4 million for FY2020. This is from the transition of the Powerwrap cost base and some cost expansion to support growth and service across sales, marketing and operations. EBITDA margins were 36% of revenue, down from the prior year's 50%. These growth investments and scale benefits from Powerwrap synergies will drive improved earnings into FY2022.
International net revenue (net of product commissions) increased 6% for the year to $12.5 million. Platform revenue grew 30% to $8.1 million, from record inflows driving International platform FUA to $5.0 billion, up 55% in the 2021 financial year. Revenue was impacted from declines in the Smartfund range of managed funds, with fund revenue down 47% to $1.5 million.
Expenses were up 2% to $16.4 million from continued cost management. International's EBITDA loss decreased by 7% to $3.9 million, comprising UK's EBITDA loss of $1.4 million (27% improvement), Asia's EBITDA loss of $0.9 million (1% increase) and the inclusion of Dubai's cost centre of $1.6 million.
In May 2021, the Board appointed Deloitte Corporate Finance to undertake a strategic review of Praemium's international business. Subsequent to the reporting date, this review recommended the divestment of the international business through a formal sale process. The Praemium Board supported this recommendation and Deloitte has been appointed to facilitate the divestment. We believe this will allow Praemium to focus its financial and leadership resources on further accelerating its growth trajectory in the Australian platform market, for the benefit of all clients and shareholders. 
Anthony Wamsteker has held the role of executive director and interim CEO since May 2021 after joining the board in November 2020 following Praemium's purchase of Powerwrap of which he was chairman. His role as permanent CEO was announced effective from August 16 2021.
Anthony joins the firm with 30 years' experience in financial services, including 12 years in funds management at National Mutual and Axa where he was chief executive for lending. Prior to becoming chairman at Powerwrap and IBA Group, his last executive role was as CEO and managing director of Quay Credit Union. 
Barry Lewin, chairman at Praemium, said: "At this time of heightened industry consolidation, when we are experiencing very strong growth across all parts of our business and we have commenced the divestment process for our UK and International businesses, the board is delighted Anthony has agreed to accept the permanent appointment as CEO.
"He will contribute stability, leadership and his deep financial services management experience and acumen to the wider senior management team at an important time for the company."
The year ahead
Praemium's strength in providing technology solutions will underpin our continued growth. Our next phase of development will focus on delivering functionality to support advisers and further improve the customer experience, to capitalise on the large addressable markets for Praemium in which we serve.
The competitive landscape for the Australian platform market continues to evolve, benefitting independent, nimble and technically advanced players like Praemium. 2020 saw consolidation within the platform market, including Praemium's off-market takeover of Powerwrap. The merger of these two companies creates a financial platform business with a combined FUA of over $41 billion at 30 June 2021 and puts the Company in a strong position to accelerate our challenge against the sector's incumbents. Leveraging the strengths of both groups will allow Praemium to be one of the few platforms to deliver a holistic wealth management solution on a single platform.
Integration of both businesses will continue into the year ahead. With a common underlying technology, our focus is to unlock opportunities for a more efficient operating environment as well as a better client experience
The year ahead will see Praemium's Australian platform release functionality to meet upcoming regulatory requirements for our financial advice clients. This functionality includes support to advisers as they prepare for the new advice fee regulatory obligations that became effective from 1 July 2021.
In addition, Praemium is well progressed with enhancements to be rolled out in FY2022, including expanded digital forms capability and preparation for the new Design and Distribution Obligations which will be effective from October 2021.
We will continue to invest in R&D, product development and sales & marketing, with the impact of future growth we expect to see in future periods. In addition to our expanded platform capability, growth in our non-custodial capabilities VMA and VMAAS continues to diversify our non-asset-based revenue. Our strength in portfolio administration and reporting is a unique and long-term competitive advantage and an important driver of future growth.