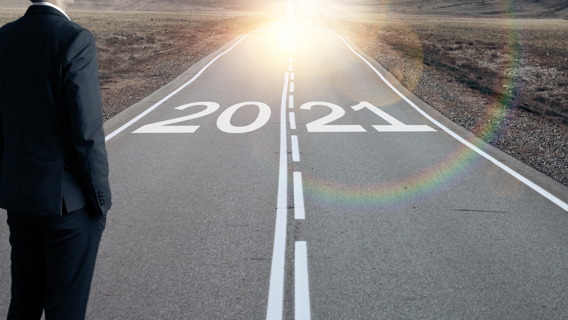 News & Insights
CEO Update
As we reach the end of 2020, for many it will be with a sigh of relief. We've had a year that no-one could have predicted, one that presented challenges for everyone both professionally and personally. I would like to thank you all for your ongoing support and congratulate you for making it to the end in one piece!
The year has not been all bad, however, and despite some headwinds, it's been a very positive year overall for Praemium. The successful completion of the Powerwrap acquisition has made us a bigger and stronger company, and we are already benefiting from the combination both internally and externally as we actively engage with key clients and partners. The teams are integrating well and we have a more complete product offering that is proving attractive to current and potential clients.
Our team continued to demonstrate the innovativeness that has been a hallmark of Praemium for many years. After being the first to launch a machine learning application last year that assists advisers with client retention, we followed up this year with another first - our ESG solution for managed accounts. Research indicates that 90% of millennials are interested in ESG solutions and we believe this is an important trend that advisers will need to be mindful of. It has been 15 years since we launched the first SMA in Australia in partnership with Merrill Lynch and Blackrock. This pioneering development also came with mass customisations to SMA portfolios such as locks, substitutions and exclusions. We are very proud to now extend this capability to address the specific ethical concerns of investors and to be to do so in a fully automated manner. 
We are also proud that our Australian platform was a finalist in the IMAP Managed Accounts Awards and ifa Excellence Awards for Innovation and achieved fourth place on debut in the 2019 Investment Trends Platform Benchmarking Report that came out in February. 
The international platform had a good year as well, scoring second in The Lang Cat's Platform Market Scorecard (PMS). Praemium placed second overall, second in support (first in senior management support), third in proposition, and took first place in value for fees charged. Pleasingly, 90% of Praemium's respondents state that Praemium is their primary platform, which is significantly higher than most other firms rated, and none use Praemium to hold legacy assets. The team also won Best International Platform at the International Adviser Global Awards and Best Innovation at the City of London Wealth Management Awards. It is genuinely gratifying to see the hard work of our team gaining industry recognition across the globe.
We are now gearing up for an exciting 2021 as everyone moves on from the pandemic. EL&C Baillieu research is predicting that "up to 65% of the retail wealth management market may change ownership over the next 12 months leading to significant changes in the way the sector operates and how services are delivered." We believe that in the post-pandemic world we are going to see the biggest shakeup of the industry in over 20 years as banks exit the wealth management market. Advisers will also be reassessing how they build their businesses and will look to technology to provide better client outcomes. Praemium will continue to roll out new technology enhancements to assist with that journey.
Our administration service VMAAS is also expected to grow, as Investment Trends shows that 22% of wealth sits off-platform which is a huge admin burden for advice firms. We believe that outsourcing non-core admin tasks for off-platform assets will also be a huge shift in the market going forward, allowing advisers to focus their efforts on core, value-adding areas.
All of us at Praemium wish you a very safe, healthy and happy holiday season. We wish you all the very best for a successful 2021 and look forward to working with you far into the future.