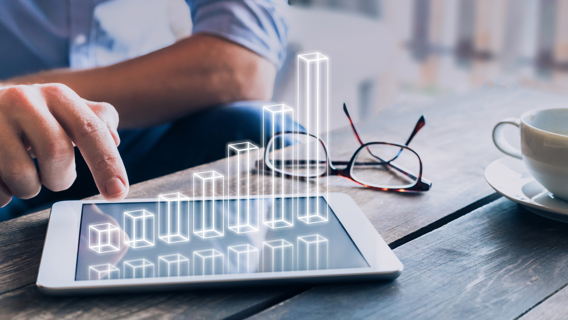 News & Insights
Praemium quarterly results continue upward trajectory
Praemium is pleased to report its results for the September 2021 quarter, with the key milestones being:
Record quarterly inflows of $1.66 billion;
Record total funds under administration (FUA) of $45.6 billion; and
Record FUA for both the Australian and International investment platforms.
Net platform inflows were a record $1.66 billion for the September 2021 quarter, 37% higher than the previous quarter record and 126% higher than the reported September 2020 quarter.
With the ANZ transition nearing conclusion, Australian platform inflows in this quarter include transition outflows ($34 million), compared to previous quarters which reported transition outflows separately.
Platforms in both Australia and International reported record results with:
Net inflows of $1.25 billion for the Australian platform ($660 million for the Praemium SMA scheme and $589 million for the Powerwrap scheme), a 123% increase compared to the reported inflows for the September 2020 quarter; and
Net inflows of $407 million for the International platform, a 136% increase compared to the September 2020 quarter.
FUA achieved a record high of $45.6 billion, an increase of 46% in the past 12 months from new milestones in all global segments, with:
Australia platform FUA of $19.9 billion ($7.7 billion in the Praemium SMA scheme and $12.2 billion in the Powerwrap scheme), up 33% compared to the prior year;
International platform FUA of $5.5 billion, up 59% compared to the prior year; and
FUA for VMAAS of $20.2 billion, up 58% compared to the prior year. VMAAS is Praemium's non-custodial Portfolio Administration and Reporting Service.
Industry recognition
During the quarter Praemium's International platform was nominated for 4 awards at the Schroders 2021 UK Platform Awards in London. Praemium won Leading Platform for Discretionary Management, its second win of this award in the past 3 years.
Praemium also placed second in 3 other awards, Best Platform Service, Best Platform Provider (AUM up to £40 billion) and Leading Platform for Model Portfolio Services.
Development highlights
The September 2021 quarter was a busy period for our platform development, with a focus on delivering solutions to support advisers meet new regulatory requirements and enhancing adviser efficiency.
Development highlights this quarter included:
Development of solutions to support the new Design and Distribution Obligations (DDO) that came into effect on 5 October 2021, with Target Market Determinations (TMD's) for all Praemium / Powerwrap products and adviser's other issued investment products now available;
Report Library expansion to support the Fee Consent regulatory changes, enabling firms to generate reports or documents including historical and future fees along with client consent anniversary dates;
Praemium now includes automated W8BEN processing for all portfolios within the growing and highly efficient VMAAS service offering;
Further enhancements to the Praemium Adviser portal which now includes our new on-demand report library allowing advisers to generate and deliver both default and customised reporting to clients quickly and efficiently; and
New self-service functionality for SMA Model Managers, including funds under administration reporting and quarterly investment governance reporting.
Praemium CEO Anthony Wamsteker made the following comments about the quarter:
"We are delighted to report record momentum this quarter. This outstanding result also delivered record FUA levels, which surpassed $45 billion based on annual FUA growth of 46%. The net flows were very pleasing, especially the $660 million into our highest margin product, the Praemium SMA scheme which enjoyed 10.7% FUA growth over the quarter. We continue to see a solid pipeline of opportunities to support future growth and to deliver on our strategy to become one of Australia's largest independent specialist platform providers.
"The wealth management industry in Australia continues to see strong growth trends. As noted in the 2021 survey by The Institute of Managed Account Professionals (IMAP), industry forces such as the generational change of traditional advisers, new regulations and increased independent investment consultants have led to the professionalisation of advice and portfolios built to meet client objectives.
"IMAP's survey showed that Funds Under Management (FUM) in Managed Accounts reached $111 billion at 30 June 2021, an increase of 39% in the past year and CAGR of 21% over the past 3 years. We expect this growth trend to continue, as advice firms seek better investment solutions for their clients and business efficiencies.
"In relation to the proposed divestment of Praemium's International business, I can report that the formal sale process is continuing to plan. We are now in the due diligence phase with short-listed parties. However, it should be noted that there is no certainty around whether the sale process will result in a binding transaction. The Board will update shareholders and the market in due course."