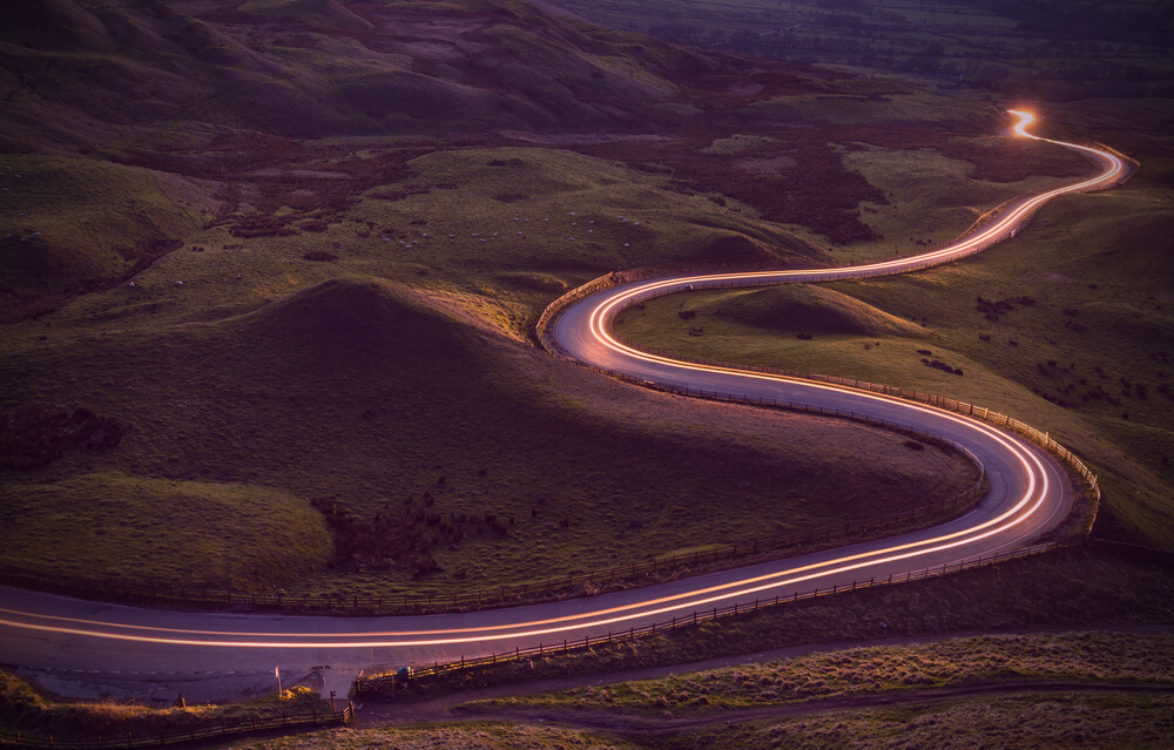 Investments & Superannuation
Made to measure portfolios
Praemium provides access to a comprehensive investment menu with over 350 model portfolios and an extensive range of individual assets which allows you to build customised superannuation or non-super investment portfolios tailored to the unique wealth management goals and investment preferences of your clients. 
Our robust governance process ensures only the highest quality managers are accessible via our platform and we continue to monitor trends in the investment industry to ensure the latest investment opportunities are accessible to you and your clients. You can access over 80 of the world's leading investment management groups through the Praemium platform including many specialist managers only accessible to wholesale and institutional investors. 
With ethical investing becoming increasingly important to investors we also offer a broad choice of Ethical, Social and Governance (ESG) investment options so that you can help your clients align their investments with their values and ethical preferences. 
A wealth of investment solutions to tailor the right strategy for your clients 
Praemium's investment and superannuation solutions provide you with a transparent investment solution, breadth of investment choice, competitive pricing, the ability to blend tailored portfolios and consolidate your clients' super and non-super portfolios onto one platform. We're one of the only platforms to provide both you and your clients with a complete view of total wealth on a single platform. 
A next-generation super solution 
Praemium's SuperSMA allows members to access a range of investments via the registered managed investment scheme The Separately Management Account. 
Market-leading solutions catering to changing life stages
The Praemium SuperSMA offers a range of life-stage-based accounts. The Accumulation Account, Transition to Retirement Account and Account Based Pension Account, allows you to deliver scalable retirement solutions that cater to your client's changing life stages and income requirements, as they approach and after they've reached retirement.
Competitive insurance options
Praemium SuperSMA provides insurance cover via reputable insurance providers. The types of cover available include Death and Total & Permanent Disability from selected insurance providers AIA, TAL and Zurich. 
Clear and transparent fees 
With Praemium SuperSMA and Praemium SMA you can take advantage of competitive pricing and some of the lowest trading fees in the market. Plus with the ability to link family accounts, you can benefit from further reductions in overall fees.
Key benefits of the Praemium SuperSMA
Access to a broad range of domestic & international model portfolios with transparency of investment holdings.
Beneficial ownership of investments and individual tax positions.
Flexibility to exclude, hold or substitute portfolio assets to suit personal preferences.
Comprehensive investment and tax reporting through a market-leading 24/7 digital client portal.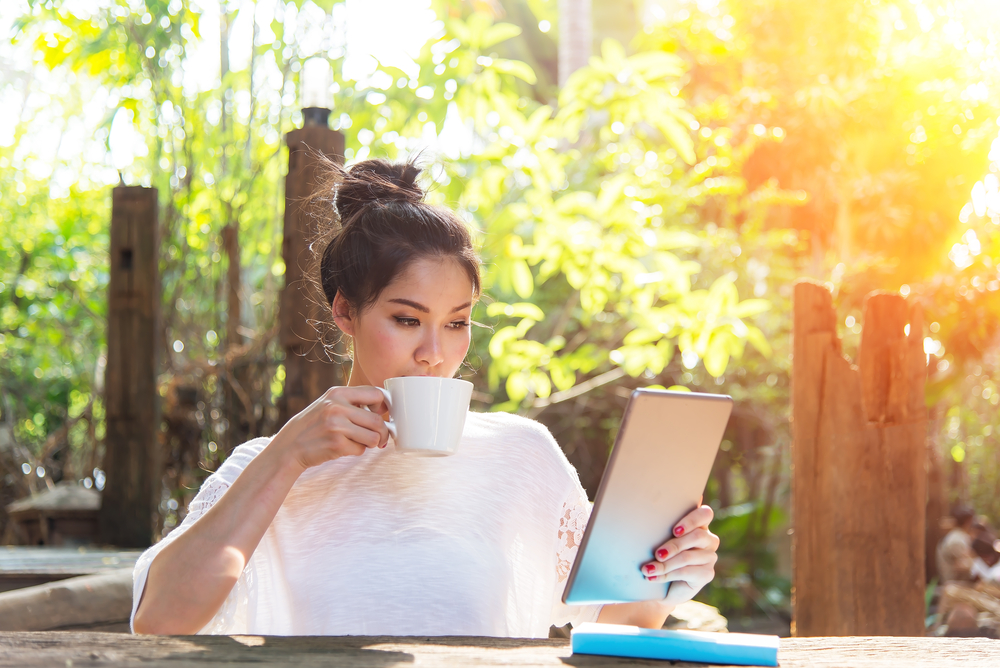 Bespoke portfolio design
Depending on your client's investment strategy or the type of client you have, you may want to build a portfolio of individual assets or complement a diversified model portfolio with single-asset holdings. With Praemium you have the ultimate flexibility to design an investment portfolio without limitations. 
Model Portfolios 
Praemium provides access to an extensive menu of model portfolios within the Praemium Managed Account structure. These model portfolios are rebalanced daily to ensure they remain aligned with the selected model portfolio asset allocation ranges and performance benchmarks, risk levels and investment objectives. 
Within the model portfolio, you can gain exposure to domestic and international managers, ETFs, Managed Funds, and Shares diversified by asset class and investment style.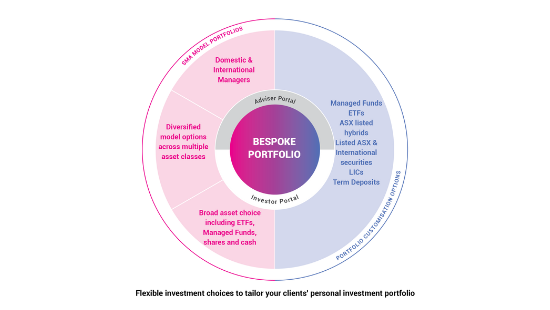 Individual Assets

Individual Assets are not included in the daily rebalance and include an extensive range of:
term deposits
managed funds
ASX-listed and international exchange-traded funds (ETFs)
ASX-listed hybrids
Listed investment companies (LICs)
ASX listed securities
International listed securities; and
other managed investments approved from time to time.
 
Incorporating ESG into your investment strategy
Praemium has been at the forefront of providing ESG platform solutions for advisers and offers a breadth of choice to create an ethical investment solution that best suits your clients' unique ethical requirements. 
Investment Solutions
We have a range of ethical investment options allowing you to build bespoke portfolios, and access specialist ESG strategies via the Praemium SMA and Praemium SuperSMA.
Our investment menu for ethical investments includes ETFs, Listed Investment Companies (LICs), Managed Funds and model portfolios from some of the world's leading investment managers including well-known names such as Australian Ethical, Vanguard, Betashares, AXA, and Pendal. Access our latest PDS for more information on these. Or view our most up-to-date fund listings. 
Having the option to outsource to an investment manager who is applying their own ethical investment philosophy to a portfolio and keeping up to date on all the latest ethical research can certainly help with delivering an ethical investment option to your clients, but it may not suit every client.
This is why Praemium has developed innovative functionality to negatively screen portfolios on the basis of ethical considerations in bulk, efficiently and accurately at the touch of a button. The screening service increases the available solutions advisers have to deliver on client ethical investment objectives, whether they elect to build bespoke custom portfolios, utilise an existing SMA with the screening services or invest in specialised ESG strategies.
ESG screening & customisation
Holding exclusions on the platform has often been used to exclude stocks for meeting ESG purposes. The single stock blocking approach can be time-consuming and requires ongoing research and updating of preferences to deal with changes at the stock level.
Praemium offers a scalable way to satisfy investors' ESG preferences and the opportunity to build a deeper relationship by engaging on issues that are of importance to clients. 
Scalable ESG filtering technology
Praemium has partnered with leading ESG research house Sustainalytics to integrate ESG research & analysis into our platform to allow investors to tailor their portfolios to their own specific ethics and values.
There are nine screening criteria that allow advisers to screen their client portfolios from exposure to companies involved according to the ESG Category Exclusions provided by Sustainalytics.
The functionality is quick, intuitive and easy to apply. Simply select the categories you want to exclude from your client portfolios.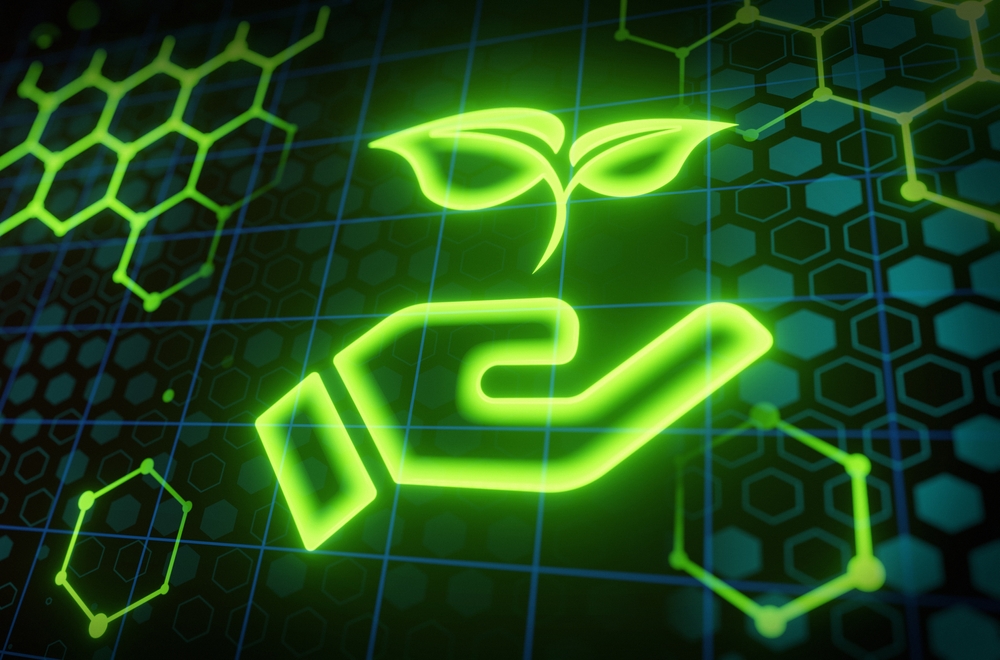 Find out how you can create tailored ESG solutions with our ESG filters.
ESG Insights report
Helping align your clients' investment goals with their ESG values builds deeper, more lasting relationships.
Praemium's ESG Insights report shows the securities and percentage of a portfolio's holdings that fall into common environmental, social and governance categories. 
This insightful report can provide a fresh way to kick start the ESG conversation with your clients.