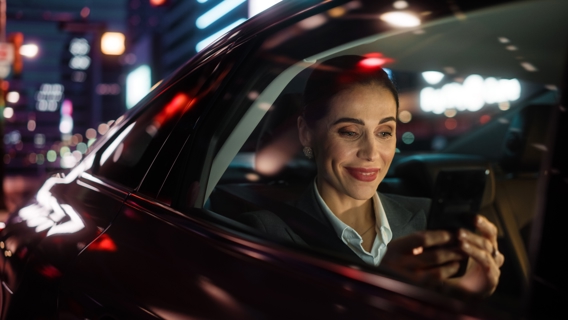 News & Insights
Australia's High-Net-Worth investors are richer but reluctant to take advice for key financial needs, research shows.
Australia's High-Net-Worth investors are richer but reluctant to take advice for key financial needs, research shows.
The number of Australian investors holding more than $1million of investable assets increased by 10,000 in the past year – from 625,000 to 635,000 – but the number opting not to take advice about their investments remains persistently high, research from independent research company Investment Trends has shown.
The 300-page 2023 High Net Worth Investor Report, which resulted from an online survey conducted on nearly 6,000 investors, was sponsored by investment platform provider Praemium Limited.
The research shows that despite most High-Net-Worth Investors (HNWs) going it alone (65% did not receive any investment advice last year, up from 60% in the 2022 report), many are acknowledging they have unmet advice needs, and are willing to pay more to have them addressed.
As of July 2023, the 635,000 Australian HNWs held nearly $3 trillion in investable assets, net of debt and excluding superannuation, family-owned businesses, and the family home, but including SMSF assets.
Of the four wealth segments examined – $1m-2.5m, $2.5m-5m, $5m-10m and $10m-70m – the $2.5m-5m segment saw the most significant growth in the past 12 months. The number of people in this segment grew by 24%.
The recent graduates from the $1m-2.5m bracket to the $2.5m-5m bracket are more likely than other HNWs to be unadvised and to have a greater portfolio allocation to direct shares and property.
Despite a reticence to seek guidance, HNWs acknowledge a need for advice with inheritance and estate planning, intergenerational advice, and aged care ranking. The need for advice in these areas is now at its highest in the three years Praemium has been sponsoring this research. 
The three key reasons that HNWs give for not seeking advice are: prefer to only seek advice when I need it; can manage my own financial affairs; and lack of confidence in advisers' expertise. The perception that advisers cost too much fell from 32% of HNWs last year to 22% this year.
Other key findings of the survey:
More HNWs than ever have self-managed super funds (SMSFs), and the wealthier they are the greater that percentage. While 56% in the $1m-2.5m bracket have SMSFs, this rises to 90% in the $10m-70m bracket.
The typical HNW investor portfolio now has greater exposure to term deposits – after four consecutive years of decline. Allocation to direct shares has also increased.
In the past year HNWs, with $10m+ in assets, have significantly increased their exposure to both alternative assets and cash/term deposits.
Anthony Wamsteker, CEO at Praemium Ltd, says the wealth advice industry, which already suffers from a supply shortage, has even more opportunity amongst the high net worth cohort. 'There remains demand for several key advice areas among HNWs – including inheritance and estate planning, strategies to reduce tax, portfolio review, retirement planning and intergenerational advice – but challenges and opportunities remain for advisers, and others in the financial advice industry, to offer services tailored to what investors want.'
Mr Wamsteker said platform providers like Praemium need to continue to update and improve technology solutions, to provide advisers with the tools that clients value. 'An integrated digital experience, automated tax and performance reporting and access to new and sophisticated investment opportunities on a single platform are priorities for HNWs. Advisers who are equipped with market-leading technology and product solutions will be able to better meet the needs of HNWs,' he said.
Mr Wamsteker said the amount of Australian HNWs' wealth that does not sit on platforms remains another challenge for everyone in the industry, including platform providers. 'Advisers and their clients need platforms that can cater for custody and non-custody assets alike, so clients' total wealth can be viewed and assessed. Many platforms have not been able to deliver on that integrated view of assets and investors are missing out. Clients are demanding easy-to-understand reporting, easy-to-use software, and top-class support.'
Download a copy of the eBook 'Advising Australia's Affluent Investors' for more information