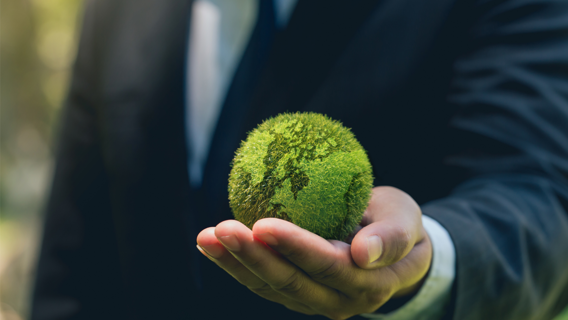 News & Insights
Enhance your client relationships with clear ESG conversations
As part of the advice community, you understand the impact of offering timely guidance but leading your clients towards their success in their financial goals isn't defined by markets alone.  Managing your client relationships to build the trust it will take to deliver results means skillfully leveraging soft skills, technology, and business management strategies. And we want to help.  That's why we've created the Praemium Advice Leaders Podast series. It offers an in-depth exploration of what it takes to provide contemporary advice.
We touch on areas such as practice management, cultivating robust client bonds, and harnessing the power of the latest technology. Our mission? To arm you with game-changing solutions, enlightened perspectives, and actionable strategies, setting you on a path to exceptional client outcomes.
How to Navigate ESG Conversations for a Stronger Advice Relationship
In the lastest episode of the Advice Leaders Podcast, Invesco's Jacquelyn Mann joins General Manager Distribution Matt van Dijk to share research that can guide advisers as to how to have the ESG conversation with their clients. Sometimes, the toughest conversations with clients are those that delve into values, and using the language of finance to discuss deeply held beliefs can be uncomfortable for both adviser and client. Yet, if mastered, these discussions can foster even more profound, trusting relationships with your clients. Jacquelyn illuminates Invesco's research on exactly how to use language to discuss ESG to maximise the positive response from investors. Listen to uncover effective methods to bridge any communication gaps, learn more about your clients, and deepen the advice relationship. 
Stay up to date on the lastest episodes by subscribing the Advice Leaders in Apple Podcasts, Spotify, and Buzzspout or stay tuned on Linkedin where we announce new releases. 
How to talk to your clients about ESG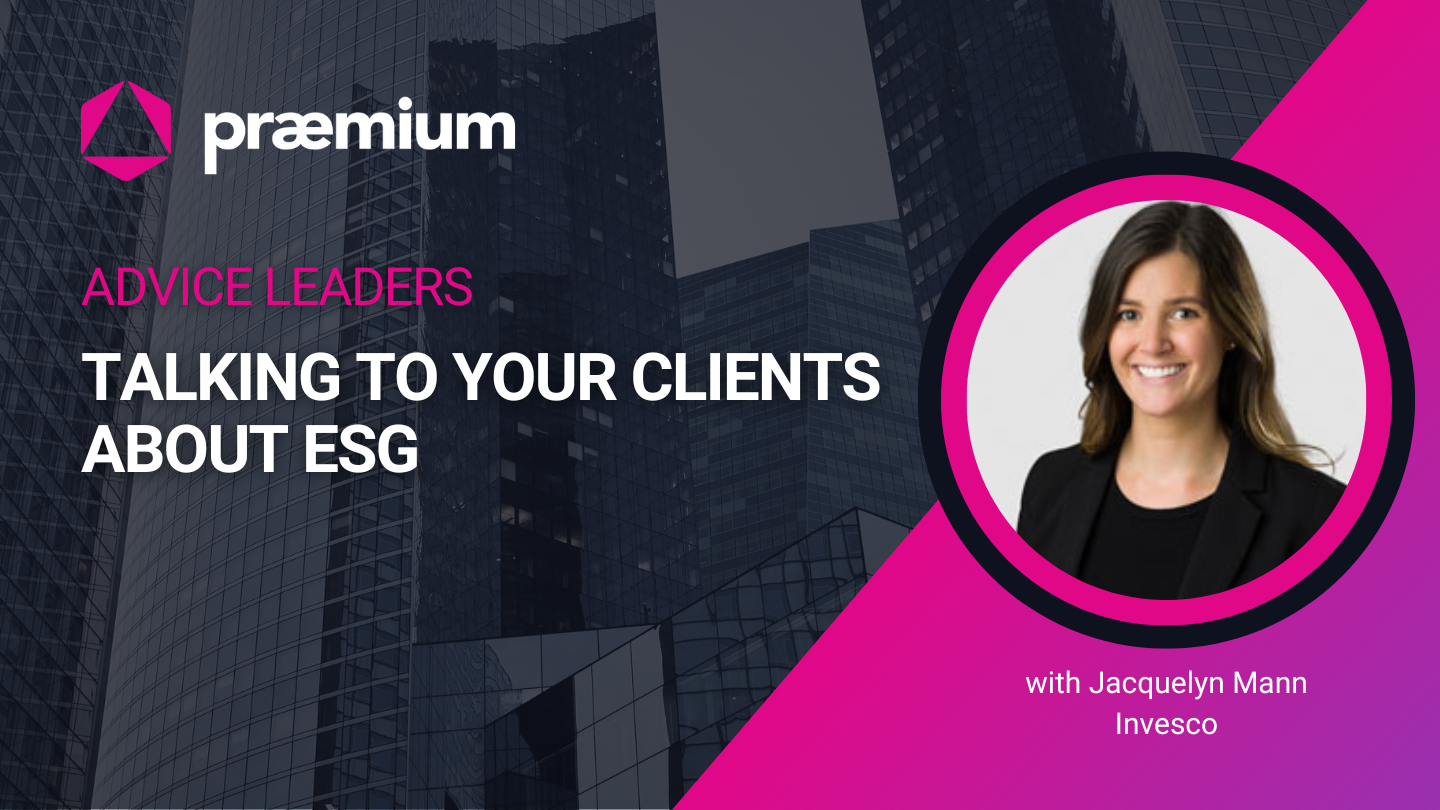 This short clip introduces how to re-think your approach to the words and phrases you might use when discussing ESG to maximise the positive relationship impact of the conversation.
Selecting ESG Investments: What do your clients want?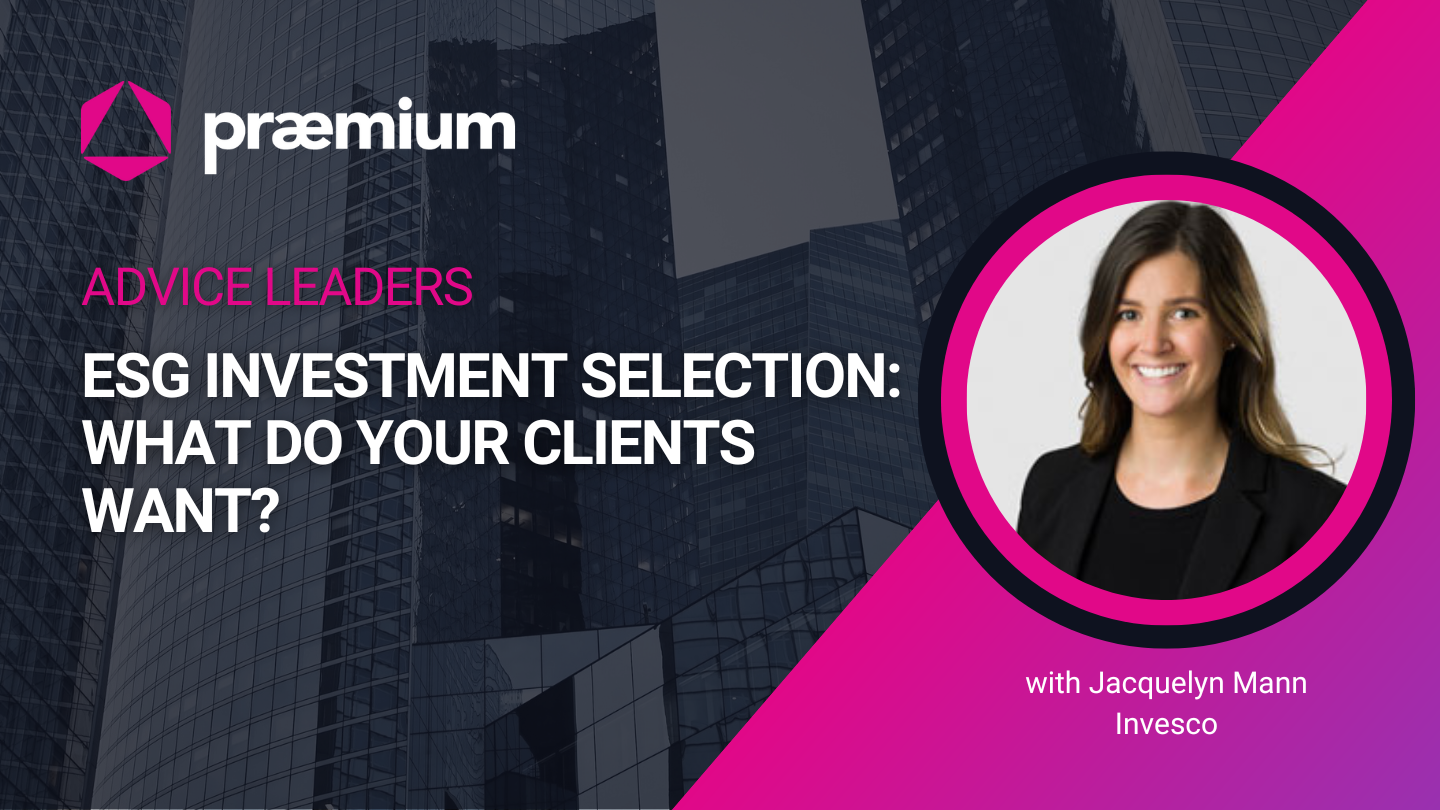 ESG Investment is a broad term encompassing many different investment strategies. What options can you deliver to investors that will resonate with them and how do you delve into ESG investment selection with your clients?