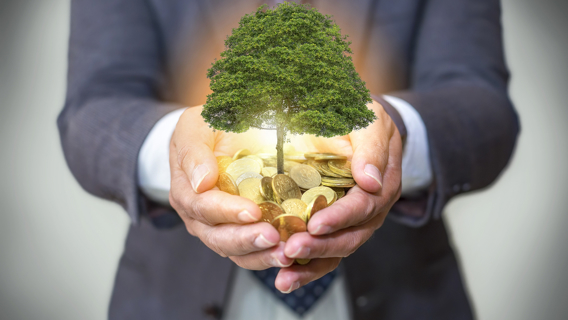 News & Insights
HNW investors highlight the strategic advice opportunity of ESG
Australian high net worth investors are placing greater importance on incorporating ESG into their portfolios but feel they are lacking knowledge and understanding on the topic, presenting an opportunity for advisers to plug the knowledge gap and offer tailored advice to this growing investor segment.
Leading platform provider Praemium, in conjunction with financial services research firm Investment Trends, conducted research into Australia's high net worth investors* which showed around 60% had unmet advice needs, including ethical investing.
Over the last three years, the number of investors citing ethical investing as an unmet advice need has increased, with 69% of them stating it will be an ongoing advice requirement. The interest in and requirement for advice on ethical investing was most prevalent in the emerging high net worth segment of investors with $1m-$2.5 million in investable assets. Typically, this segment is younger which fits with the higher interest in ESG amongst that demographic.
When it comes to how well investors understand ESG investing, 35% have an average understanding, with 25% saying they have limited or no understanding. And while ESG has been gathering enormous momentum, the number of investors recognising this gap in their knowledge has actually increased over the last year by 3%. The younger, emerging HNW investor segment admits to the greatest knowledge gap, correlating with their increased need for advice on the subject.
Overall, when it comes to choosing companies that display good standards in ethical, governance, social or environmental issues, it was the 'G' in ESG that was rated most important. Ultra-high net worth investors ($10m-$70m investable assets) ranked the inclusion of companies that display good governance as the highest priority for investing responsibly. While the emerging HNWs prioritise good governance they also place more emphasis on investing in companies that demonstrated good behaviours in environmental issues.
When it comes to acting on their ESG values, investors were most likely to take action on environmental issues, with 32% making portfolio changes as a result. Ethical issues were also likely to prompt a portfolio change. Typically, investors were more likely to only buy stocks that demonstrated positive ESG behaviours, rather than sell stocks that don't.
The research confirms the growing evidence that ESG investing is an increasingly important area for investors and no less so for those controlling the largest percentage of wealth in Australia. Despite the desire to prioritise companies that demonstrate good ESG principles in their portfolio, a lack of knowledge is limiting the implementation of these preferences.
The research highlighted that HNWs spent $1.5bn on advice in the past year and are prepared to pay $564m more to have remaining advice gaps addressed. ESG investing represents a strategic advice opportunity for advisers to attract a new and growing client base by providing education and support that helps investors meet their investment preferences and demonstrate the value of their advice in a meaningful way. Additionally, with many HNW investors intending to transfer their wealth to the next generation – a generation with an even greater interest in ESG investing – it also represents a significant opportunity to capture new clients in the future.
*Defined as investors with investable assets over $1m excluding home, business and super.