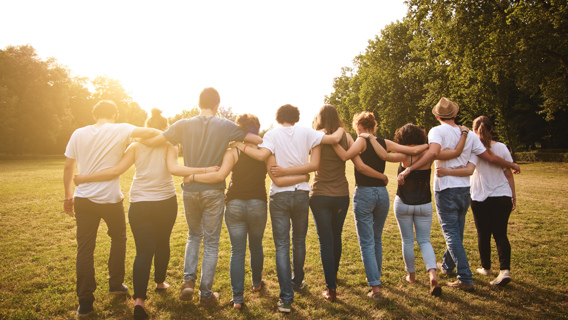 News & Insights
Increasing need for wealth transfer advice amongst HNWs
Inheritance planning and intergenerational advice a growing and persistent need for HNWs
The importance of the intergenerational wealth transfer for the advice industry has been highlighted in the latest Investment Trends research on High Net Worth (HNW) investors. Those investors with investable assets ranging over $1 million are poised to transfer an estimated $1.54 trillion in assets to the next generation. Those investors with investable assets ranging over $1 million are poised to transfer an estimated $1.54 trillion in assets to the next generation. This impressive figure, representing 75% of their total assets, underscores the significance of adept financial planning and seamless wealth transition.
Australia's most affluent are increasingly recognising the importance of legacy planning, with 95% expressing their intention to leave an inheritance. The upswing in discussions about intergenerational planning is evident, as over half of advised HNW individuals (53%) engage in these conversations as a routine part of their advisory process. Reservations about such discussions have dwindled significantly from 33% in 2022 to 21%.
Yet despite a level of engagement on the topic, the top unmet advice needs amongst the segment is inheritance and estate planning (39%) and intergenerational advice (24%). Notably, this group of investors are also willing to pay more to meet these advice needs, with the average amount being $2800 compared to $1500 in 2022 and climbing to $4800 for Ultra HNWs ($10m).  
A quarter (25%) of all HNW investors surveyed have already initiated the wealth transfer process, indicating a growing trend of early planning. UHNWs are more likely to have initiated wealth transfer, with 52% stating they have started transferring their wealth. Another 31% plan to transfer wealth upon passing, while 11% intend to start within the next five years, accounting for a total of $197 billion. These individuals are typically around 70 years old and nearly half (47%) seek the guidance of a financial adviser. For those without concrete plans, an estimated $481 billion would be left to heirs.
Those who have begun the wealth transfer process recognise the importance of enhancing the financial literacy of their beneficiaries (19% compared to 17% overall). Furthermore, a greater number of those who have started the process (8%) express interest in actively engaging their entire family in the advisory process, as opposed to the overall figure of 6%. While this number is still relatively low, it is clear that advisers have a significant opportunity to include wealth transfer in their advice service. Helping to enhance the financial literacy of beneficiaries to ensure they understand and manage their inheritance effectively can support the retention of the next generation of clients, an increasingly important consideration for future practice success.
The evolving landscape of wealth transfer emphasises the necessity of starting the conversation early and encouraging transparent conversations within families, understanding generational aspirations and fostering collaboration with other advisors their clients may be using such as estate planners and accountants. By planning ahead for this and forging strong collaborative networks, advisers can deliver a valuable service for HNWs and their heirs.
Download a copy of the Advising Australia's Affluent eBook.