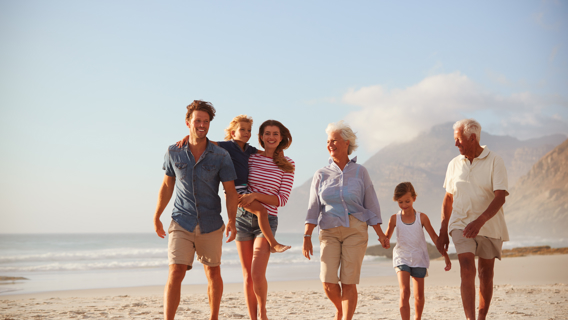 News & Insights
Intergenerational wealth transfer driving need for advice amongst Australia's affluent
It's no secret to the advice community that the world's largest transfer of wealth in history is already underway. Worldwide, $30 trillion is set to pass from one generation to the next over the coming decade.  Investment Trend's latest HNW Investor Survey shows how this presents an attractive opportunity and some challenges for the financial advice community.
The research found that over half of Australia's HNWs have already received an inheritance and expect to pass down close to $2 trillion worth of assets to the next generation. This equates to an average of  70% of their total assets. But of those that have already received an inheritance, only 6% used the benefactor's existing adviser with 47% managing the inheritance themselves. For those still expecting to receive an inheritance, only 22% would continue to use an adviser at all, with 55% indicating they expect to manage their inheritance themselves.  
Encouragingly, financial advisers are the main port-of-call for intergenerational planning discussions with 58% of HNWs who use financial advisers as their main investment adviser already discussing the topic. But what steps can you take to ensure the future benefactors of your current client's wealth continue to appreciate the value of your advice proposition?
Inheritance and estate planning remains the top unmet advice need for HNWs, with over 30% noting this as an area where they require additional support. One in five HNWs who use a private wealth adviser do not currently discuss these matters with their adviser but are interested in doing so. Demonstrating your knowledge and care in supporting their estate planning needs may build the trust required to initiate new relationships with other family group members. While many HNWs are open to discussing estate planning, there are still 33% who say they do not want to discuss the topic with their adviser, indicating that a level of sensitivity is required when broaching this subject.
WEBINAR: Capturing the intergenerational wealth transfer opportunity
45 minutes
Praemium's Head of Sales (North) Matt van Dijk looks at the latest research on the size of the intergenerational wealth opportunity, what advice needs benefactors have in preparing their wealth for transfer and the support they are seeking for beneficiaries. The session provides invaluable insights on supporting investors with their estate planning and attracting and retaining the next generation of investors.
Understanding the motivation of HNW investors is also important. This investor segment are confident and believe themselves capable in making their own investment decisions. The survey found that they will typically seek advice to validate their own decisions or gain technical support. Indeed, around 60% of HNWs identify as validators, rather than delegators. This shows a rapid decline in the number of those investors who are outsourcing all investment decisions to an adviser. The need for adviser support in the area of inheritance and estate planning could provide the engagement opportunity that these validators are looking for.
The specific areas of intergenerational planning where HNW investors are most in need of knowledge and technical support are tax optimisation and wealth preservation. These were cited by 40% and 24% of respondents respectively. And those not currently receiving this advice but interested in doing so are vastly more likely to mention wealth growth strategies as well (35%, compared to 15% overall). But those investors needing help are not just interested in building their own knowledge. Improving the financial literacy of their beneficiaries is also important to this segment and provides you with the opportunity to deliver a service that can establish a relationship with the wider family group through ongoing education.
The research shows that this is particularly important given that close to half (45%) of advised HNW investors already share their adviser with other family members and the more family members using an adviser, the more willing HNWs are to pay for advice. Those advice firms that have already built a multi-family offering have a distinct advantage over their peers. Developing an advice proposition that includes inheritance and estate advice and education will help to mitigate the risk of losing clients in the future, and capture the opportunity that the rapidly growing intergenerational transfer of wealth presents.
Download a copy of the latest HNW research 
Find out what Australia's HNW investors 
Views are on investing
What they want from an advice service
What they value in a digital service 
Download research
Error loading Partial View script (file: ~/Views/MacroPartials/InsertUmbracoFormWithTheme.cshtml)