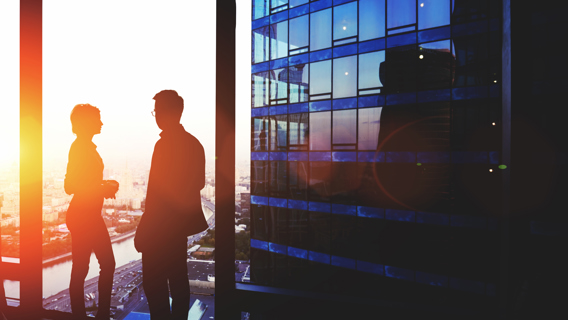 News & Insights
Key insights into the HNW investor
We have once again partnered with Investment Trends to release the latest research on the High Net Worth (HNW) investor and gain insights into the behaviours and needs of Australia's most lucrative investor demographic.
Collectively, 625,000 Australian HNW individuals now control $2.82 trillion in investable assets, and with an uptick in their favourable attitudes toward professional advice and their intention to explore switching investment advisers on the rise, there is a substantial opportunity for the advice professional hoping to increase their HNW client base.
But the increasingly positive attitude that HNWs have toward advice has yet to convert into action.  Indeed, the past year has seen the use of professional investment advisers by HNWs decline.  In part, perhaps, because there has been a growing trend within this group to manage their own investments.
When they do seek financial advice, the majority now fall into the "validator" category – they seek financial advice as a second opinion and prefer to work episodically and collaboratively with a financial adviser.  This means that instead of delegating investment decisions to an adviser on an ongoing basis, HNWs are looking to partner with experts as needed to receive timely, tailored advice to meet their needs in the moment. 
So how can you tap into this new market?
One thing that hasn't changed is the need for reliable information that investors can trust.  Personalised service is vital, now more than ever.  When asked why HNWs selected their existing Financial Adviser, 44% said good customer service and 39% indicated frequency of contact.  In fact, both were more effective choice drivers than even fees or investment performance. 
With HNWs executing direct equity trades themselves, providing investment advice is no longer just about quality research and stock-picking. Now, it's about adding value through a commitment to good customer service, in particular the method, frequency, and delivery of communication tailored to the investor's preferences. With intergenerational wealth transfer considerations and tax optimisation strategies topping the list for advice requirements, it's also about ensuring that the advice service is delivering the support that HNWs are seeking. The adviser who can shift their customer value proposition to meet these needs will benefit most.
HNWs have increasing access to digital platforms and appreciate the time savings and reporting burden alleviated by them but prioritise a digital offering capable of tracking their entire portfolio for a total wealth view. 
With its market-leading total wealth reporting, Praemium provides advisers with the ability to manage both custodial and non-custodial assets on a single platform, enabling them to deliver the diversity of investment solutions needed to meet shifting client needs. 
While understanding the changing needs of the important HNW investor segment is crucial in retaining and attracting investors, choice of platform is key to supporting the personalised service that these clients are increasingly expecting in a way that's scalable, efficient, cost effective, and ensures that the adviser can meet their duties and obligations. 
Download a copy of the research ebook The High Net Worth Investor 2022 at praemium.com/hnw22