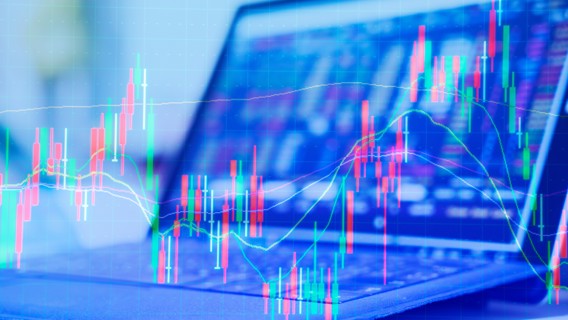 News & Insights
Helping clients through market volatility
Current events are unprecedented, not only are we going through numerous social changes that COVID-19 has placed upon us, investors have been hit with one of the sharpest drops in market values in decades. Understandably your clients are anxious and with a likely decline in face-to-face meetings and reduced time in the office with support staff, it's a challenging time to provide the level of information your clients may be seeking.
Client communication during a period of market uncertainty is crucial and it's in times like these that the value an adviser offers really comes to the fore. Providing reassurance to avoid panic decisions, focusing on the achievement of long-term goals and keeping clients informed and engaged. Praemium's platform offers numerous tools and functionality to assist you in navigating your clients through this difficult period while providing a high level of service and engagement.
Understanding your client's current position
Performance reporting
With market values under pressure, performance updates will be at the top of your clients' reporting needs. Praemium's suite of performance reports provide you with a transparent and powerful way to demonstrate the value being added by the investment management process. The following set of reports are available to assist with measuring a portfolio's performance:
Infographic portfolio summary: a summary of your client's current investment position in a client-focused, easy-to-consume format.
Portfolio performance: a one-page snapshot of what has influenced a portfolio's performance for the reporting period.
Portfolio performance detail: Provides a more detailed breakdown of the portfolio's performance report, including an explanation of the performance calculations and the source data for the charts.
Plus a suite of supporting performance reports designed to provide detailed information regarding your portfolio's performance
Whether it is a detailed analysis on a monthly basis or a top-level infographic summary daily or weekly, you can provide the level of detail and frequency of reporting your clients need, easily and efficiently. With informed clients, your conversations become more focussed and meaningful, allowing you to focus on advice rather than portfolio updates.
Engaging your clients and keeping them informed
Report builder
Our Report Builder is designed for advisers to generate single ad-hoc reports for a selected portfolio and also offers extra features to make recurring reporting tasks more efficient.
Report builder gives you the flexibility to design a professionally branded report tailored to your clients' needs, with the option for a personalised cover page including information such as adviser and investor contact details. You can build a report to include portfolio valuations, tax information, asset allocation and portfolio performance.
If you need to reproduce the same report daily, Report Builder makes this is a simple task, saving you time and ensuring that you can provide a prompt and professional service, that will be highly valued by clients.
Report publisher
Report Publisher is designed to support your business as it allows you to create a master list of portfolios and publish large volumes of reports quickly and directly to the Investor Portal for your clients to access. Report publisher includes a messaging function which sends an email to your client alerting them to view a report in the Investor Portal
Importantly it creates an end-to-end workflow in one system. Bulk reports can be shared with multiple advisers and administrators, removing the need for version control and simplifying the process for checking reports. In the current environment of remote working, this will simplify the whole process and contribute significantly to your business efficiency.
Using dynamic reporting capability, it is also possible for advisers to embed numbers from the performance, valuation and investment reports into a newsletter to provide to all clients or a specific segment using the functionality of Report Builder and Report Publisher.
Combining the power of Report Builder with Report Publisher will allow you to create professional and detailed reports in a scalable way. This will significantly increase client engagement and build trust with your clients who will remain updated and informed through the current market turmoil.
In times of market volatility, clients are more closely monitoring their investments and with a digital investor portal, they can do this 24/7 from any internet-enabled device. Offering a digital portal with your own branding not only enhances your service proposition, increases client engagement and provides valuable information tools for your clients, it also allows you to see who is accessing their portfolio information. Unsurprisingly, during periods of market volatility investor engagement with Praemium's Investor Portal increases. The volume of users of Praemium's Investor Portal has increased by almost 20% since 1 March in comparison to the previous period. Actions on the portal have increased over 100% indicating that during periods of market volatility, investors are reviewing more information on their portfolio and are significantly more engaged with their wealth management. 
Being alert to the need for further engagement
Insights
As our Investor Portal data shows, investors review their portfolio information more frequently during periods of market volatility. Praemium's Insights functionality uses data science and machine learning to examine certain client behavioural patterns that may indicate a need for additional advice or guidance. Whether the behaviour patterns are driven by investment or market performance, or a change in their personal circumstances, the adviser then has the opportunity to engage with their client at a time when they are most needing updated financial advice or further guidance about their options or needs.
As we know, market volatility doesn't last forever, but being able to reassure clients with detailed personalised reports and portfolio insights, providing access to a 24/7 digital portal and tailored advice will build significant trust and increased client satisfaction. If you have any questions about Praemium's functionality or how to get the most from our Platform during this time, please do not hesitate to get in touch.
Delivering a digital advice service
The current turbulent times have abruptly pushed most advice practices to working from home. Clients are looking for constant communication and reassurance, and they need this exceptional service delivered 100% remotely. Thankfully, technology is at a stage where all of this is very possible and offers the potential for some positive long-term changes that will benefit your business long after the presence of COVID-19 has dissipated. Read more.